Latest Post
The Most Common Misconceptions About Flight Delay Compensation
September 2023
Compensation in case of flight delay
If your flight gets canceled or delayed on your journey, it is possible to get compensation, from the airline, for the troubles you might get with a canceling or delay.
On this blog, you will review a number of points related to the topic of "compensation for flight delays," and you will find answers to when you can get compensation, how much money you can get, as well as how to apply to get compensation.
The liability itself with flight delays, overbookings, and cancellation is described in the EC-regulation 261/2004, which outlines several rights that air passengers traveling in and out of the EU automatically manage.
The regulation was adopted in 2005 to deal with the many delays, cancellations, and commercial overbookings (where the airline deliberately speculates in overbooking their flights because they know that a percentage won't show up).
The regulation has had a significant impact. Since its adoption, the number of cases that are eligible for compensation has fallen steadily, this means that we have, fewer cases delays triggering compensation than there were just a few years ago. To receive compensation for a cancellation or delay, several factors must be met. As a general rule, your delay must be at least 3 hours long, before applying for compensation.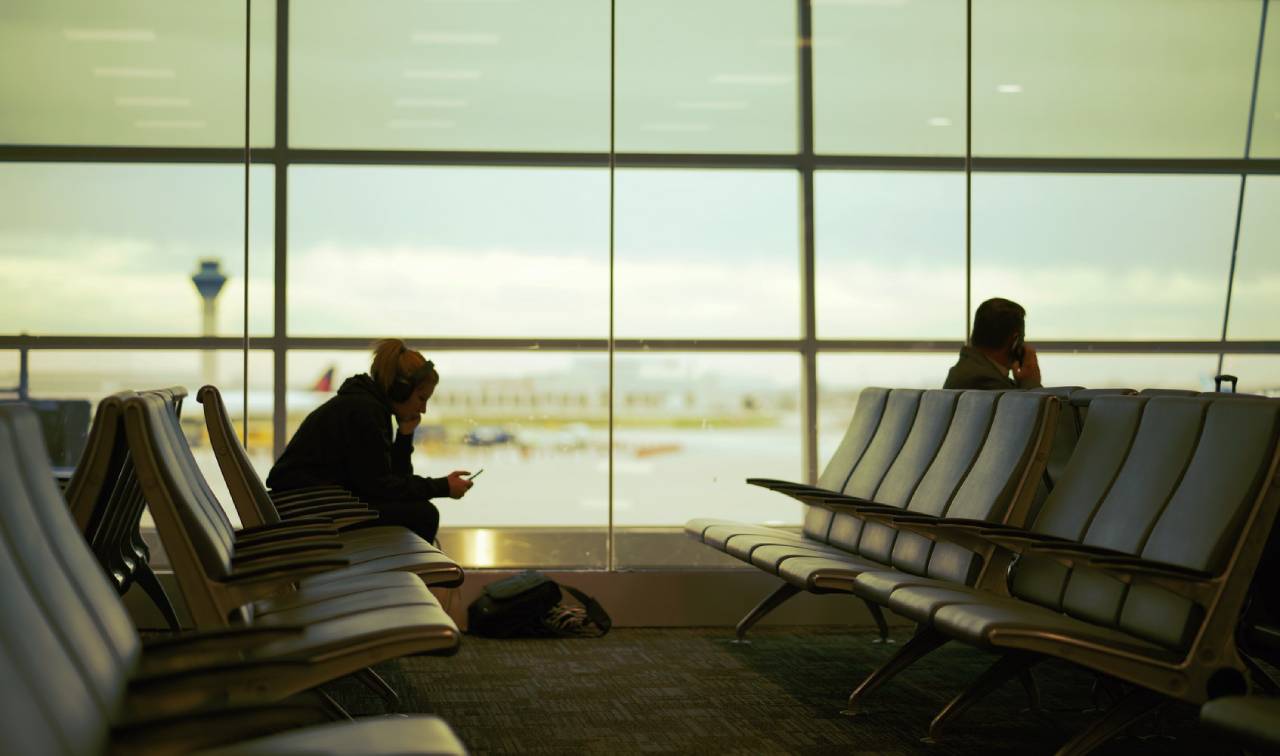 The extent of the delay is measured when the doors of aircraft open at the destination. For example, if you travel to John F. Kennedy Airport in New York, from Kastrup Airport and arrive 3 hours and 20 minutes later than you should have arrived, you may be entitled compensation.
See the current deadlines for when you can expect compensation for flight delays and how large an amount, at the bottom of the page.
Remember that we at Refundmore can help you if you have been mistreated by the airlines; start your case here.
Compensation for a canceled flight
The same applies if your flight has been canceled, and you must wait for the airline to request a new one or rebook your ticket for another departure. A cancellation, therefore, does not automatically trigger a replacement - it depends entirely on when you land at the final destination and may leave the plane as well as the reason for the cancellation (More on this later).
Note that some airlines take great care that the passenger should have the opportunity to leave the plane before the passenger is described as arriving.
Sometimes airlines reject an otherwise valid claim for compensation because they landed or stood still before the 3 hours had elapsed. This is not a valid rejection as the passenger does not have the opportunity to leave the plance.
Compensation for technical problems
As mentioned above, the cause of the delay or cancellation is also essential in relation to whether the airline is liable or not. To be entitled to compensation, the cause must be within the airline's actual control. These causes can for example be technical problems that you can rightly expect the airline to have the means to solve.
But if it is something like natural disasters, terror, strikes, and more. These causes are described as "extraordinary circumstances," and is not something that the airline liable for. You are not entitled to compensation if your delay is due to extraordinary circumstances.
Airlines may refuse to pay compensation to passengers who have experienced cancellations because of these situations.
How much can I get in compensation?
The amount you can receive in compensation for flight delays and cancellations varies and is primarily dependent on the travel distance and, in some cases, on the duration of the delay. The size of the compensation depends on the planned flight distance and is divided into the following three categories:
EUR 250 for flights under 1500 km.

EUR 400 for flights between 1500 km and 3500 km.

EUR 600 for flights over 3500 km.
You are in general entitled to either EUR 250, EUR 400, or EUR 600 in compensation per passenger. If you are in doubt about how much you are entitled to, you can enter your details in our calculator and get answers. You can find it here.