Career opportunities
In a truly international environment
As a company specialising in legal services and air passenger's rights, we at Refundmore offer a wide range of different skills and competencies. Among others, we have solicitors, paralegals, caseworkers, programmers and accountants, and administrative workers. Many are highly educated and come from diverse backgrounds.
Should you feel inspired to join our successful start-up and work in a dynamic and international environment with skilled and enthusiastic colleagues with start-up mindsets, please do not hesitate to submit an unsolicited application by using [email protected]. We look forward to hearing from you and having a talk about your profile and ambitions, and to discuss a potential future collaboration.
About Refundmore
From start-up to an international company...
Refundmore was founded by 3 young men from Odense (Denmark) in 2014. Today, Refundmore consists of about 55 employees located in Amager in Copenhagen. The journey of Refundmore started in Denmark (Flyhjaelp), and later on, the company expanded to the rest of Scandinavia, Sweden (Flyghjalp), Norway (Flyhjelp) and Finland (Lentoapu). Today, Refundmore, and our above-mentioned interfaces, is servicing passengers throughout Northern Europe. We have assisted more than 150,000 passengers with legal aid.
Following the great success with the expansions, Refundmore has planned another two expansions which means that skilled and dedicated people will be needed in the upcoming time. Interested to know more about Refundmore? You can read more here.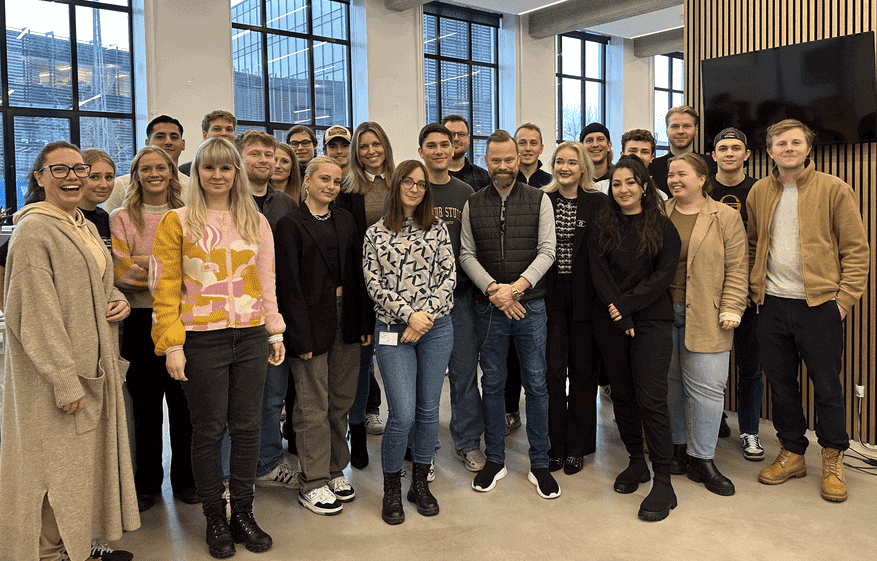 40 of Refundmore's employees gathered for the presentation of our mission og vision. Februar 2019
Vacancy positions
Refundmore regularly posts full-time and part-time positions as well as internships in law, finance, marketing and programming. Likewise, you also have the opportunity to apply for some of our unsolicited positions as we are constantly expanding and need new colleagues. If you are looking for a specific department, then use the specific posting and otherwise, please use the general posting for unsolicited job applications. Questions about the company and positions can be sent to [email protected]
Vacancy positions will be uploaded down below. If not, please refresh the site.