Latest Post
The Most Common Misconceptions About Flight Delay Compensation
September 2023
Canceled flight with Easyjet
Your bag is packed; the whole family is brought together, and you are all ready for a lovely holiday, yet it happens: Easyjet cancels your flight. You may know that EasyJet is a low-cost airline and isn't always the most secure opportunity, but now you are here, and what is your rights if your flight is canceled or delayed.
Who is Easyjet?
Easyjet is a British low-cost airline and, on top of that, the second biggest in Europe.
Easyjet started in 1995 by the British entrepreneur Stelios Haji-Loannou, who later made other companies with the "Easy" as a trademark.
In 1995 EasyJet started by leasing other companies' planes and flew them by their name Easyjet. Later on, Easy jet bought their first own, and the company aimed for the clouds and took on. In the present, Easyjet has a fleet of about 330 commercial planes and serves over 100 airports worldwide, where they are transporting several million people back and forth on the globe.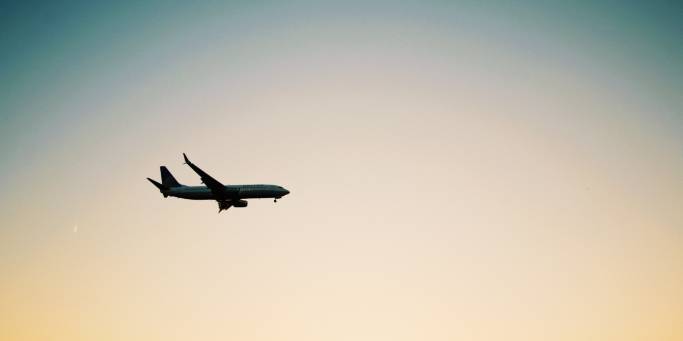 But how can Easyjet do it so cheaply?
You may have wondered why Easyjet can do so cheaply when most companies have a whole other price. The answer is simple:
All luxury and good service are cut off. That's probably why you haven't seen a television behind an Easyjet seat and must arrange check-in yourself.
As a passenger on an Easyjet flight, you can't expect a particular service or catering in the ticket price.
Another reason is that low-cost airlines such as Easyjet and Ryanair are very skilled in buying their planes when the flight business is low, and the price is cheaper.
Easyjet is also known for using newly educated staff, which is cheaper.
Have you experienced a canceled or delayed flight with Easyjet? What are your rights?
Though you bought your ticket by a low-cost airline and your take-off gets canceled, you still have some rights that the airlines need to comply with.
We will guide you here as an air passenger what your rights are if Easyjet cancels or is to blame for a flight delay. When you are an air passenger in EU countries, you have several rights under European Regulation 261/2014.
The criteria for compensation with a canceled Easyjet flight
If these criteria are fulfilled as seen below, you have the right to get compensation from Easyjet.
If you depart from an EU-country or the arrival destination is an EU-country with a European airline.
If your flight got canceled less than 14 days before the announced time of arrival.
The criteria for compensation with a delayed Easyjet flight
If your departure is delayed and the flight delay meets these criteria as seen below, you are entitled to compensation from Easyjet.
Over 3 hours delay
Departure from an EU country or end destination in an EU country with a European airline
What do I get in compensation for Easyjet?
If your Easyjet departure is delayed and meets the criteria for compensation, it can be a perfect patch on the wound.
If the route is less than 1,500 km, then you may be entitled to 250 euros.
If the route is between 1,500 km and 3,500 km, you may be entitled to 400 euros.
If your route is longer than 3,500 km, you may be entitled to up to 600 euros.
If you experience a cancellation or flight delay with Easyjet or other low-cost carriers, remember that you still have rights.
This is something we at Flyhjælp would like to help you with; start your case here.