Latest Post
The Most Common Misconceptions About Flight Delay Compensation
September 2023
Flight Delays and Cancellations with Lufthansa
When your long-awaited vacation finally arrives, and you're excited to head to warm destinations, it's frustrating to find yourself at the airport waiting for a delayed or canceled flight. However, there is a silver lining: you may be eligible for compensation for the lost time.
At Refundmore, we can assist you in claiming the compensation you are entitled to in the event of flight delays or cancellations.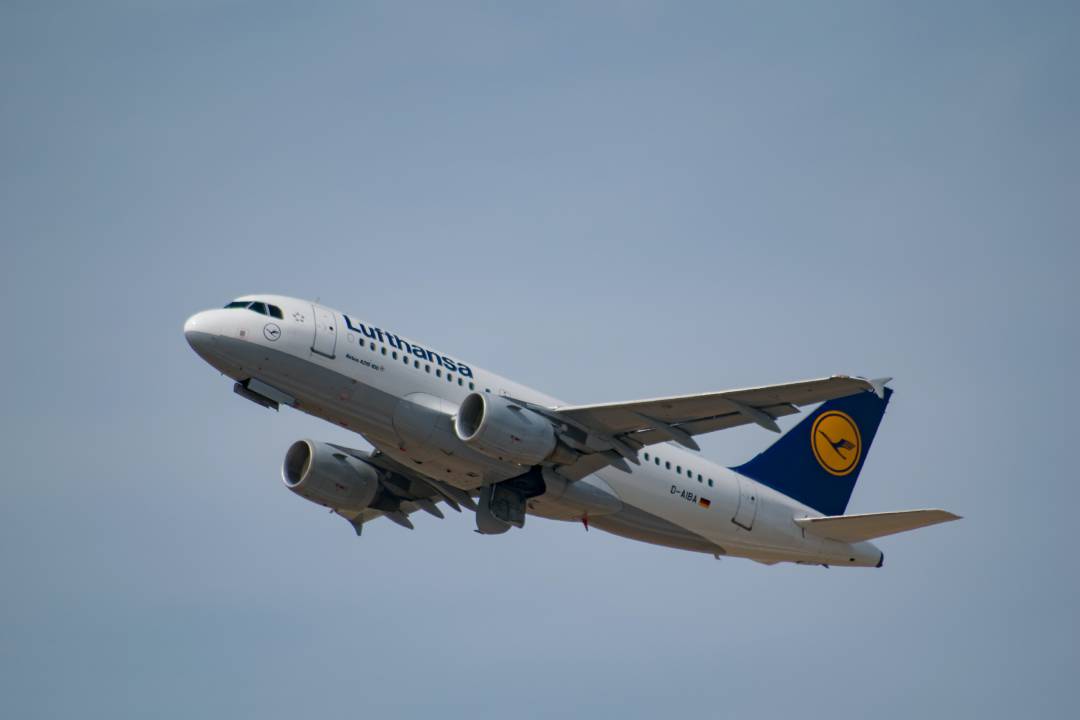 Search for Compensation
In this article, you'll find information about the airline Lufthansa and the options available to you when you encounter issues during your travels. If you've experienced a flight delay with Lufthansa or if your flight has been canceled, you should read on.
About Lufthansa
Lufthansa's history dates back to 1929 when it operated as Germany's national airline until it was shut down in 1945 due to the many post-war restrictions. It wasn't until 1953 that Lufthansa, as it is known today, was established when a new company called Flugtag acquired the rights to the Lufthansa brand, with hopes of forming a new national airline for Germany. Today, Lufthansa has become one of Europe's largest airlines with a fleet of 274 aircraft and an additional 157 on the way.
The airline is headquartered in Cologne, but there are plans to move the location to Frankfurt, as Frankfurt Airport is already used as its hub. Several of the airline's other departments are already located there, which could result in operational advantages from consolidating the company.
Lufthansa was one of the driving forces behind the founding of Star Alliance, which is now the world's largest airline alliance. As a passenger with Lufthansa, you can enjoy the benefits of the alliance if you are a member. They also offer a frequent flyer program called "Miles & More," where you can earn points based on how far and how often you travel. "Miles & More" provides special access to exclusive lounges and allows you to bring more baggage when you fly. You can also earn points when flying with one of Lufthansa's many subsidiaries.
Flight Delays with Lufthansa
All European airlines, including Lufthansa, are required to comply with European Regulation 261/2014 concerning flight delays and cancellations. This means you have the opportunity to claim compensation when you experience a flight delay. However, the compensation you are entitled to depends on the length of your planned journey and the duration of the delay. We recommend familiarizing yourself with your rights regarding flight delays and cancellations with Lufthansa before seeking compensation from the airline.
In addition to your compensation rights, in the case of flight delays, you have the right to free refreshments during the wait if your journey is less than 1,500 km and the delay exceeds 2 hours. The same applies to journeys between 1,500 km and 3,500 km if the delay exceeds 3 hours. This is also true for journeys over 3,500 km with a delay exceeding 4 hours.
In the event of delays lasting more than 5 hours, regardless of the journey's length, you have the right to claim a refund of your ticket. If you have already started your journey and there is a delay, such as during a layover, you are entitled to a return ticket to the starting point of your journey. If there are any expenses incurred in connection with rebooking or a return flight, including the need to stay overnight before continuing your journey, the airline is also obligated to cover these expenses, including transportation to and from the airport.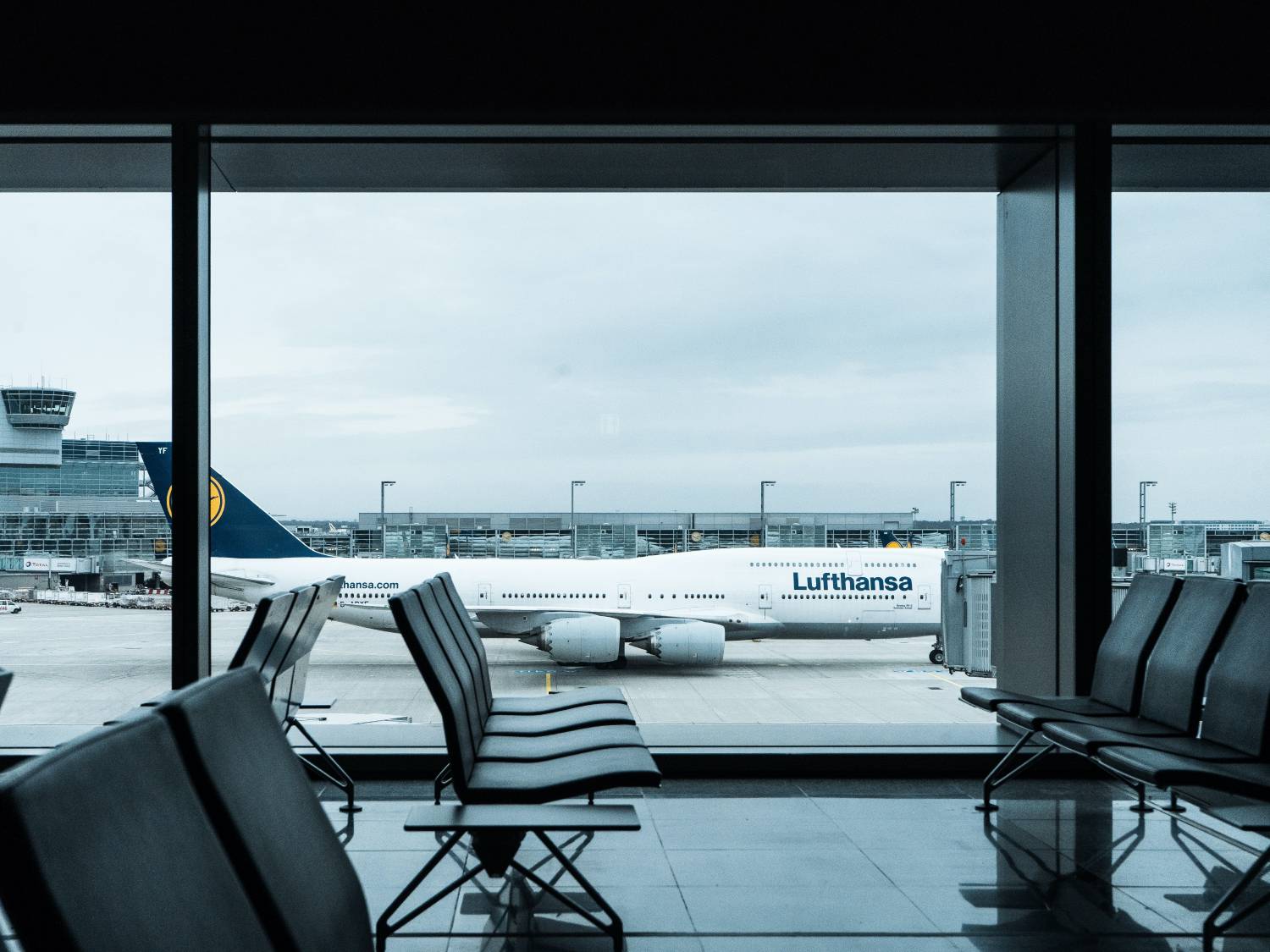 Flight Cancellations with Lufthansa
If you have experienced your flight being canceled and have not been properly notified in advance, you can also claim compensation. The same rules that apply to flight delays also apply here. You are entitled to free refreshments and any expenses related to rebookings or return flights, which must be paid for by the airline. Additionally, you are entitled to compensation for a canceled flight.
Compensation from Lufthansa
You have the option to seek financial compensation from the airline for delays and cancellations. The eligible amount is only dependent on the length of your journey because you can claim compensation for all delays lasting more than 3 hours.
For journeys under 1,500 km, you can claim 250 euros from the airline. For journeys between 1,500 km and 3,500 km, the amount is 400 euros. For journeys over 3,500 km, the amount is 600 euros.
If you seek compensation due to a flight delay, the airline may have the option to reduce your compensation claim by 50% if they managed to rebook your flight so that the new arrival time matches your originally planned trip.
How to File a Complaint Against Lufthansa
You will only be able to seek compensation if the delay or cancellation is due to circumstances that the airline could have prevented. Therefore, you cannot seek compensation if your travel complications are due to reasons such as bad weather, work bans, or strikes.
If the airline offers you compensation in the form of discount vouchers or credits, you must provide written acceptance of this solution before it becomes valid.
To pursue your case, it's important to keep all information, documents, and receipts relevant to your trip. You can enter your information and calculate your compensation for free on Refundmore.com. You are also welcome to contact us via email at [email protected] for further guidance.