Latest Post
The Most Common Misconceptions About Flight Delay Compensation
September 2023
Changi Airport in Singapore - The World's Best Airport
When you've seen Changi Airport's indoor waterfall, impressive steel sculptures, and cactus garden on the rooftop, you can understand why the airport is so popular worldwide. The airport has been named the world's best airport for the eighth year in a row. Although air traffic has been scaled down in airports worldwide over the past year, it hasn't stopped the airport review company Skytrax from holding their annual award show. Here, the best airports are rewarded for everything from 'best airport security' to 'best shopping facilities.'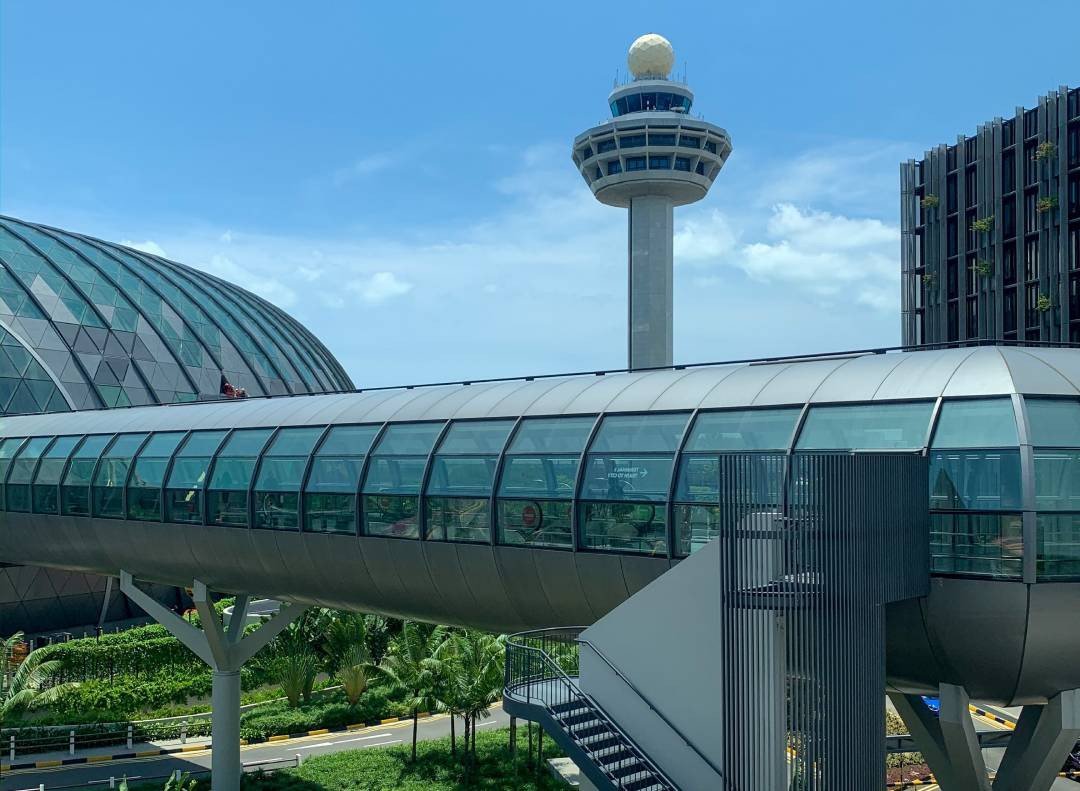 The luxurious Singapore airport, however, clinched the top prize of 'Best Airport in the World.' This is an award they have held onto since 2013. The award, like all the others, was based on the results of the 'World Airport Survey,' an online survey conducted by Skytrax and the world's largest in its field. It focuses on customer satisfaction and is filled out by passengers and others who wish to participate.
Back in 2018, nearly 14 million people from over 100 different countries participated in the survey. Changi Airport is now among the 20 busiest airports in the world, and in 2019, the airport had just under 70 million passengers passing through. This also means that the airport experiences thousands of delays every year. Remember to claim the compensation you are entitled to. Use our calculator to see how much Flyhjælp can help you recover. We have already claimed around 1.8 million Danish kroner in compensation for passengers who flew to or from Changi Airport.
Singapore Changi Airport is an experience in itself
There are activities to suit every taste, and the wait usually flies by if you have a few hours to spare in Singapore's largest airport. If you're not keen on walking around, you can watch a movie in their free cinema, get a massage, or visit 'Zone X,' where you can play all sorts of arcade games. However, it would be a shame to miss out on the airport's architectural and artistic aspects, which are probably what has made many passengers consider Changi Airport their favorite airport.
Throughout the airport, there are a number of gardens that are worth a visit. For example, you can see their tropical rainforests or stroll among 1,000 butterflies in the airport's butterfly garden. There are also several different flower gardens, including a sunflower garden where you can take great photos. The most famous attraction in the airport is the 'Rain Vortex.' It's the world's largest indoor waterfall, standing at 40 meters high, and it's built in the middle of one of the airport's beautiful gardens. In the evening, there's a light and sound show projected onto the waterfall, making it an even more beautiful experience.
If you have a long layover, you can participate in a free 2.5-hour tour of Singapore. The tour is called the 'Heritage Tour' and departs from Changi Airport. The bus stops at Chinatown, Little India, Kampong Glam, and Merlion Park, so you also have a great opportunity to explore Singapore outside of the airport. Additionally, the airport offers 257 shops for shopping and 174 restaurants and cafes where you can find all sorts of food. It will take some time to explore the airport's 13 square kilometers and travel from one end to the other. Therefore, the airport has also added a train route inside the airport to transport passengers between the terminals.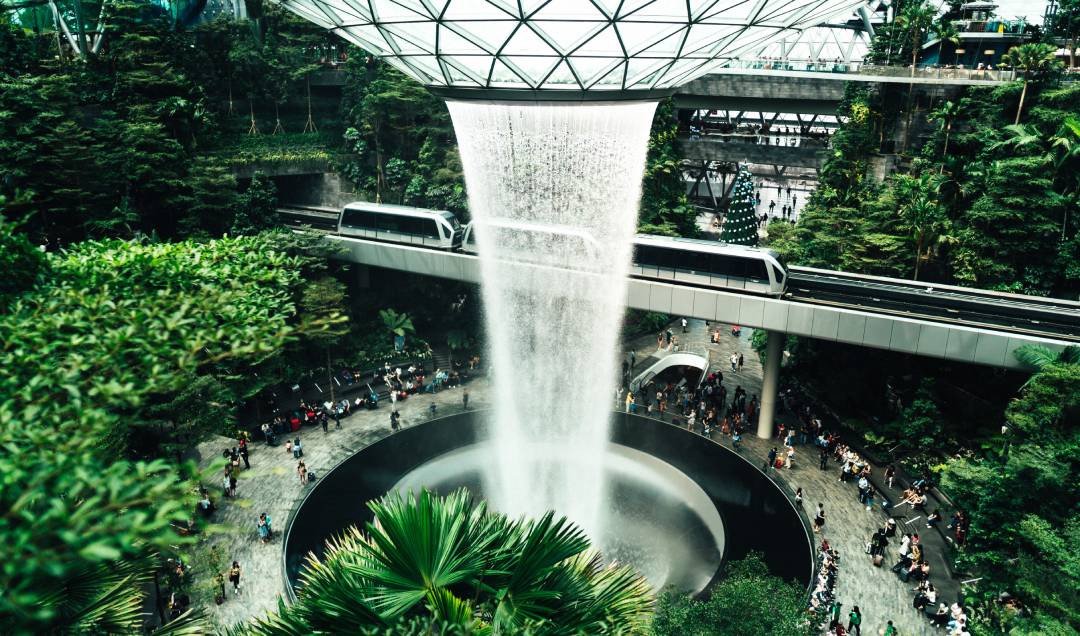 Delayed flights
Many flight passengers experience delays and cancellations worldwide. Sometimes, it can be difficult to get the compensation you deserve. It's easy with Refundmore: File a case, and we'll begin working on your case. When the compensation is ready, we'll contact you. If the case isn't won, you'll pay nothing - No cure, no pay